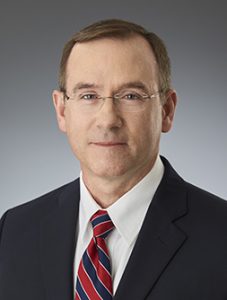 Indianapolis, IN- Wabash Valley Power, an electric generation and transmission (G&T) cooperative, announced that Brian Fitzgerald has joined the organization as executive vice president, engineering and operations. Fitzgerald will oversee power production and transmission activities for the organization's fleet of power plants.
Fitzgerald has 29 years of utility industry experience and most recently served as executive director of design and project engineering at Consumers Energy in Jackson, Michigan.
"Fitzgerald brings tremendous expertise in plant engineering and operations, mechanical power systems design, and project management. His leadership enhances our strategic mission to embrace new technologies and processes that improve reliability, affordability and sustainability. This, in turn, positions our 23 distribution co-ops in Indiana, Illinois and Missouri to meet and exceed the expectations of their members," said Jay Bartlett, CEO.
Fitzgerald, who is a certified Professional Engineer, earned a Bachelor of Science degree in Mechanical Engineering from Marquette University and an MBA from the University of Illinois.
About Wabash Valley Power
Wabash Valley Power Association is a not-for- profit electric generation and transmission (G&T) cooperative based in Indianapolis, Indiana. The G&T proves wholesale electricity to 23 retail electric distribution cooperatives in Indiana, Illinois, and Missouri. Collectively, these cooperatives provide electricity to more than 315,000 homes, farms, and businesses.