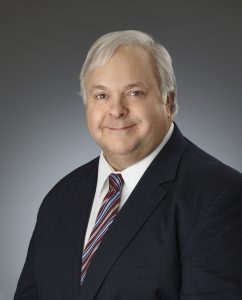 Wabash Valley Power Association's (WVPA) Board of Directors announced today that Jay Bartlett will become the generation and transmission cooperative's next chief executive officer. Bartlett is the President and CEO of Prairie Power Inc., an electric generation and transmission cooperative in Springfield, Illinois. He will join WVPA in October.
Bartlett succeeds longtime CEO Rick Coons, who retires after 36 years of service with WVPA, including 10 as CEO. Bartlett will become Wabash Valley Power's fourth CEO since its founding in 1963.
"Jay is an excellent choice to succeed Rick," explained Board Chairman Mike Yankauskas. "His background in both electric cooperatives and municipal utilities provides well-rounded expertise for our organization."
"Jay embraces Wabash Valley Power's priority to provide reliable and cost competitive electricity through a diversified power portfolio strategy. And, thanks to Rick's steady leadership, Jay will take the helm of a financially sound and stable organization, allowing him to focus on meeting future challenges in our ever-changing industry. We are thrilled to bring him on board."
"I am humbled and excited to join the great team at Wabash Valley Power. They are an outstanding member-focused organization and I'm looking forward to continuing that legacy," stated Bartlett.
Bartlett joined Prairie Power Inc. as CEO in 2009. Previously, he served as assistant general manager and chief utilities engineer of City Water, Light and Power in Springfield, Illinois. He currently serves on the Board of Directors for Alliance for Cooperative Energy Services (ACES) and the National Renewables Cooperative Organization (NRCO). Bartlett earned a bachelor of science in electrical engineering from Rose-Hulman Institute of Technology, and an MBA from the University of Illinois.
Wabash Valley Power provides wholesale electricity to 23 electric distribution cooperatives and their nearly 350,000 customers located throughout the northern half of Indiana, and parts of Illinois and Missouri.