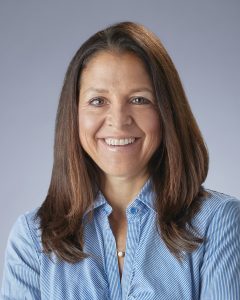 As Vice President of Marketing and Communications, Vicki leads the department while serving as a member of our Executive Team. She works with our member co-ops and colleagues to develop easy-to-understand communications on a variety of topics to support our members' communication needs. She also oversees corporate media relations and communications, identifies media opportunities, and coordinates media releases.
Prior to WVPA, Vicki served as Director of Strategic Communications for Hirons, where she developed comprehensive and cross-disciplinary plans to meet clients' strategic objectives. Vicki also collaborated with partner organizations to create and execute statewide and local public affairs and outreach plans, and she was a point person on crisis communications. Vicki also previously was Director of Communications for the city of Westfield and Corporate Communications Manager for Cummins, and she was a reporter and news anchor for several television and radio stations throughout the Midwest.
Vicki earned her bachelor's degree in Communication from DePauw University. In her spare time, Vicki loves to exercise and is always looking for a challenge. She also watches sports –particularly soccer, tennis, and football – and plays pickleball. She also loves musical theater and dreams of singing on Broadway.